For Immediate Release: 15 Dec 2020
Tony Kemp
Packaging Utah
801-852-8029/866-516-1205
Packaging Utah Updated Brand Identity, Creates New Logo and Style Guide to Match Internet Domain Name to Better Serve the Utah Market
Orem, UT: Packaging Utah, a division of Traco Manufacturing, Inc., formerly Utah Packaging has updated their brand identity, changed their logo, and updated their style guide to match the domain name the business started with, packagingutah.com. Originally, the company started out with the name Utah Packaging, but the domain name matching the dba business name was not available. The company had then opted for a reversal of the words in the name to register the domain name in the form of packagingutah.com so they could establish an online presence. While evaluating their brand strategy in 2020, it was discovered that there was some confusion between the business name and the registered Internet domain name. Through recommendation of the marketing director, management reversed the name of the legal dba name of the division to align with its domain name.
Of the change, Tony Kemp, Marketing Director of Traco Manufacturing, Inc., said, "This change will enable the Utah division to better serve their customers while eliminating confusion and presenting a unified branded look to the public. It establishes a stronger market presence and provides credibility that we really do provide one stop custom & stock packaging solutions."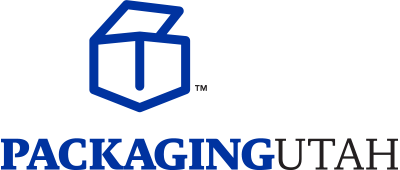 Packaging Utah is a leading U.S. packaging distributor and importer of packaging equipment and shrink film products. Packaging Utah's parent company, Traco Manufacturing, Inc., started in the shrink wrap industry by reinventing a shrink I-bar sealer to solve customers' repackaging needs. It's through these humble beginnings, Traco has continued to focus on the customer's needs no matter how large or small the customer. Now, 35 years later, Traco produces more than 1 million printed and clear shrink sleeves and tamper evident bands every day. Packaging Utah along with its sister division, Traco Packaging, continues to emphasize value-added products that help our customers build brand awareness, increase revenue, and improve their businesses. For more information, please visit packagingutah.com.
###