Experts forecast that the market for legal cannabis will reach $57 billion by 2027, and many companies are becoming desperate to capitalize on it. Cannabidiol (CBD) products are becoming mainstream now that hemp-based CBD products are legal in all 50 states.
However, if you're going to sell CBD products, you must be careful in how you market your products, especially when it comes to your packaging design. A CBD package design isn't just a matter of aesthetics. It also is a matter of complying with the law. CBD products, as currently designated by the FDA, are "not quite a medicine but not quite a supplement" either which creates much confusion about what the design of their packaging must have.
Part of the confusion is this: CBD, derived from marijuana, is still illegal at the federal level. The government then scrutinizes companies that sell any CBD products that are remotely related to cannabis.
Companies selling CBD products must be careful what they put on their packaging not only for their customers, but also to avoid getting smacked down by federal regulators. Although legal marijuana is gingerly taking hold in the West, many countries are looking to see how they handle the regulation. This means there is a lot at stake for those companies who want to get in on the action.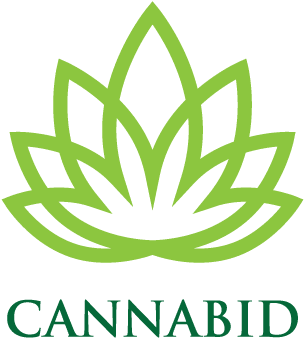 The first thing you'll need to determine for your CBD package design is whether your product is more a food or a supplement. This sounds easy, but it isn't so simple in practicality.
CBD products come in all sorts of ways: drinks, capsules, oils, gels, edibles, and others. There's also confusion as to what makes a "supplement." For example, oil is a type of food, so wouldn't a CBD-infused oil be considered a food product? Not necessarily so. In fact, the FDA is silent on how CBD products should structure labels in order to comply with federal regulations. Your company must play it safe and be as compliant as possible. Depending on what your CBD product is, you will need to use FDA approved labeling for either supplements or food.
Elements You Should Include:
Once you define your product in the eyes of the FDA, you can include the elements required for CBD packaging design:
Identity statement: This tells customers what the product is. For example, "dietary supplement," "hemp extract," "herbal supplement," etc.
Net quantity of contents statement: Like most other products, your product must identify the number/volume of the product, i.e., "60 capsules" or "12 ounces."
Ingredient statement: Like what you'd find on a nutrition label, manufacturers must list every ingredient in their product in descending order, based on which components are most prevalent in the product.
Responsibility statement: This is the details of the name of your business, your location, where the product was manufactured, and where it was tested.
Nutrition statement: Many products will require a "nutrition label" or "supplement label" that outlines any information not listed above.
You'll also need to make sure to highlight the potency or amount of the active CBD ingredients in your product. An example could be the total amount of hemp extract oil in each serving or a list of every cannabinoid contained in the product.
State-Specific Regulations
When making your CBD package design, you must also remember that there are state-specific regulations you may also need to consider. And bear in mind that regulations continue to change quickly across the country so that even if your packaging is compliant now, it could change the next year. It is up to you to keep up to date with all local regulations.
It's also important to note that CBD product labeling shouldn't make therapeutic or medical claims or the FDA may classify the product as a drug. The agency has sent warning letters to companies selling CBD products that made such claims.
Marketing and labeling rules about CBD or hemp extract CBD products are incredibly complex and nuanced. Lastly, given the lack of precise FDA guidelines regarding hemp-CBD products, it would be good practice for companies in this space to consult with attorneys who specialize in federal regulations. They should discuss any potential liability when introducing their product into commerce to ensure they have legally defensible marketing of their products.
If you need help with your cannabis packaging or label project, call Utah Packaging at 866-516-1205 or email us at info@packagingutah.com. Our expert sales reps can help you through all the steps to make sure your packaging or labels are printed correctly.
References:
https://marijuanapackaginglaws.com/state/
https://www.forbes.com/sites/thomaspellechia/2018/03/01/double-digit-billions-puts-north-america-in-the-worldwide-cannabis-market-lead/#5caa3ad26510